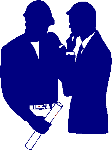 Thank You for visiting our website!
Our Company provides Engineered House Plans for the entire state of Florida.
We have over 30 yrs of residential and commercial construction design experience!

PLEASE KEEP IN MIND WHEN COMPARING PLAN PRICES THAT MOST PLANS PURCHASED ONLINE
DO NOT MEET THE FLORIDA BUILDING CODE, AND ARE NOT ENGINEER STAMPED.
OUR PLANS ARE ENGINEER STAMPED AND READY TO PERMIT.

all of our plans are engineered and meet the Florida building code

Actual Plans are not shown. Cut sheets (Conceptual Drafts) only
Trinity Drafting LLC
mail@trinitydrafting.com
Phone: (813)-482-2463


We Accept Visa/MC/American Express